Semse Aware can only be used exclusively with Muse: the brain sensing headband. By pairing the app with your Muse device, it gains access to real-time EEG data, enabling it to provide audio-visual feedback that enhances your awareness of your mental state.
Want to train your brain with the world's most accurate mobile EEG device?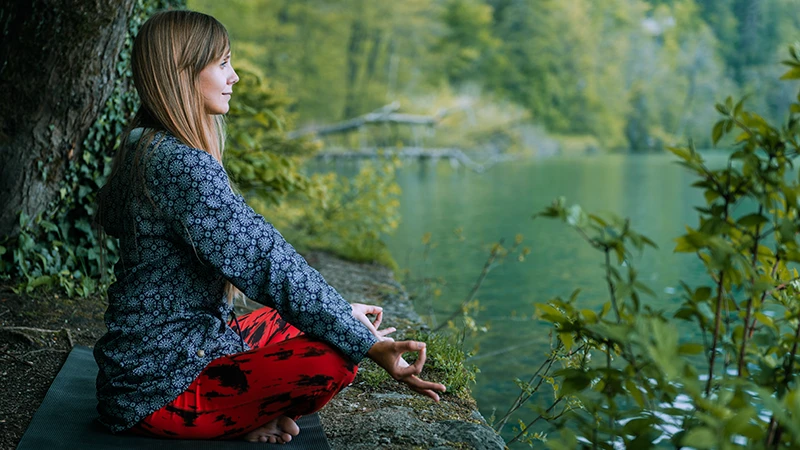 Play Meditation
We invite you to play your way to a profound state of presence. With Semse Aware, meditation becomes an immersive and interactive experience that feels more like a game. It's not just about sitting still; it's about being fully present within yourself. Perfect for those who struggle with meditation due to the noise in their heads, Semse Aware provides a path to inner calm and clarity.
Let it go
Release the stress and distractions of the day. Semse Aware gently guides you into the now, helping you shed the burdens of the past and anxieties about the future. It's the ultimate escape to tranquility.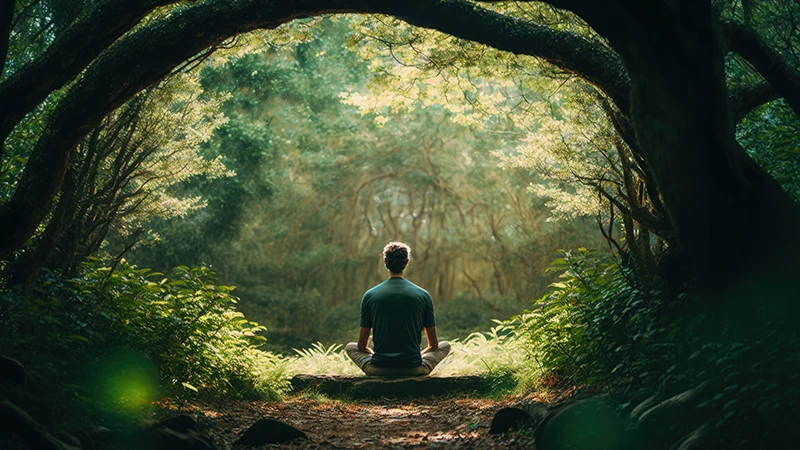 Awareness for the future
In a world that's constantly in motion, cultivate the skill of being present. Semse Aware is your companion on this journey, offering you the tools and technology to elevate your consciousness and well-being.
Semse Aware is a distinctive form of awareness, both challenging and enjoyable. A visual and musical experience that, by the end, had me feeling lighter than after a massage. Experiencing the present with increasing clarity, surrounded by beautiful images and sounds, is truly liberating.
The 'tool-assisted awareness approach' crafted by the Semse World team is versatile and applicable in various scenarios, addressing exam nerves, concentration challenges, and enhancing overall quality of life and well-being. Cultivating the skill of awareness allows us to achieve greater balance, calmness, focus, and overall health.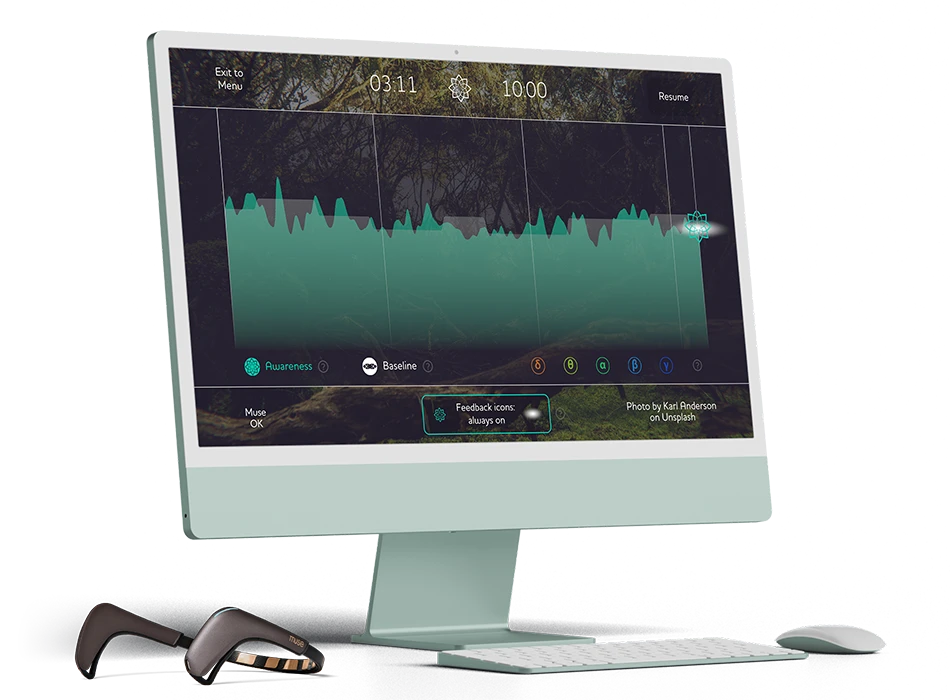 Works on iPhones, iPads and
Mac computers with Apple silicon.
Unique Feedback System
We've crafted a one-of-a-kind feedback system that fuses audiovisual and gaming experiences. Our Open Eye Algorithm translates your real-time mind states into easy-to-understand visuals, making awareness more accessible.
Mind Music Matrix
Your audio experience is ever-evolving, unique to you and your current play session. With Semse Aware, the soundtrack of your mindfulness is as individual as your thoughts.
Mindala –

The Selfie of Your Mind
Witness your mind like never before with our Mindala feature. It's the selfie of your mind, a captivating visual representation of your inner world.
No Initial Calibration Needed
Semse Aware works with rolling calculations, so you can start your journey to mindfulness right away.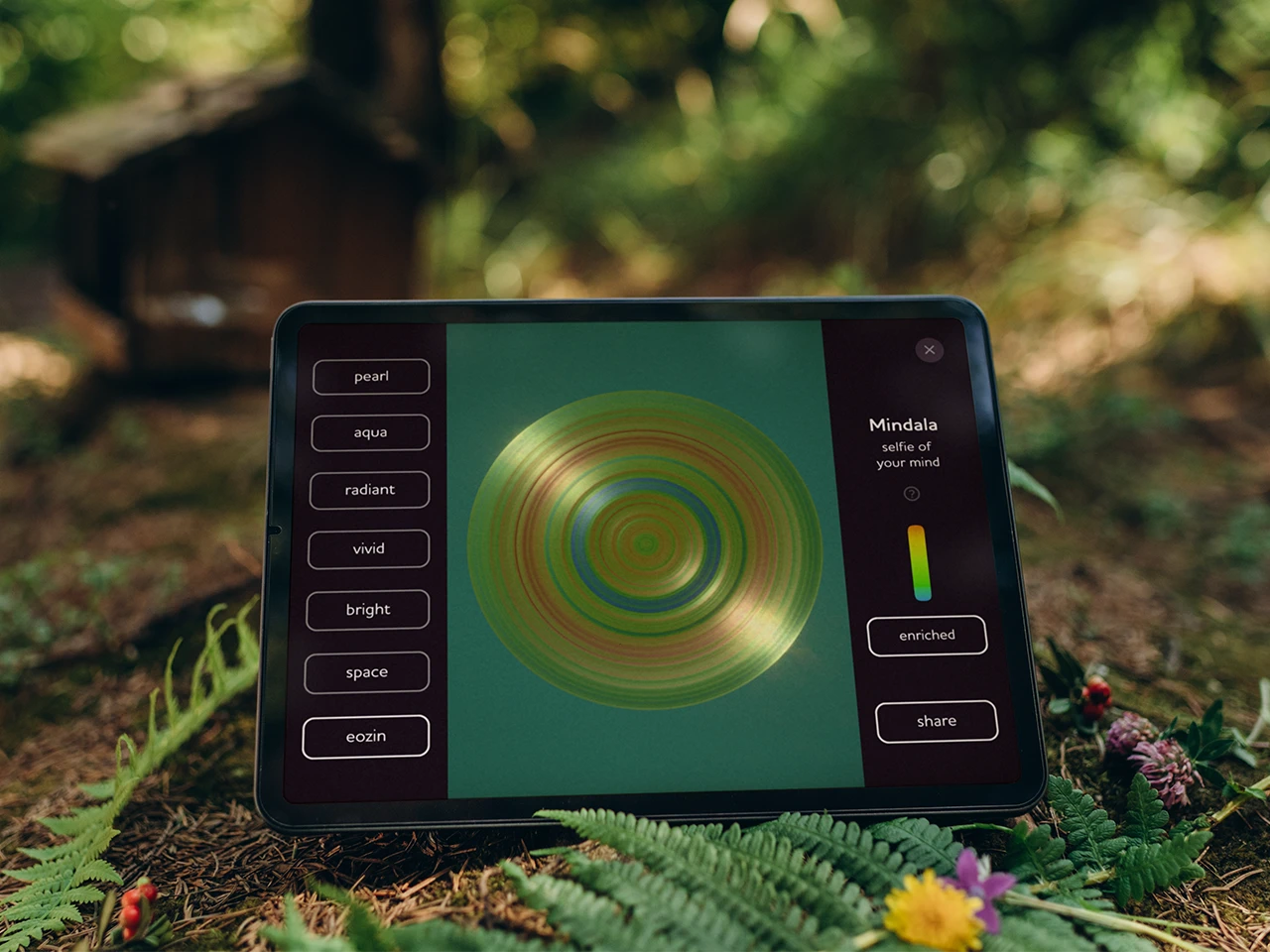 new audiovisual scenes with enhanced musical soundscapes
new Mindala presets with customization options
extended and long-term reports
personalized guided sessions